May 4, 2021
Over the past year, the gig economy has seen a soar in demand as many businesses cut their budgets for full-time staff. In addition, shifts in consumer behavior to accommodate social distancing practices has increased the demand for services such as food and grocery delivery apps. On the flip side, an increasing number of people are entering the gig economy during the pandemic to provide another form of income.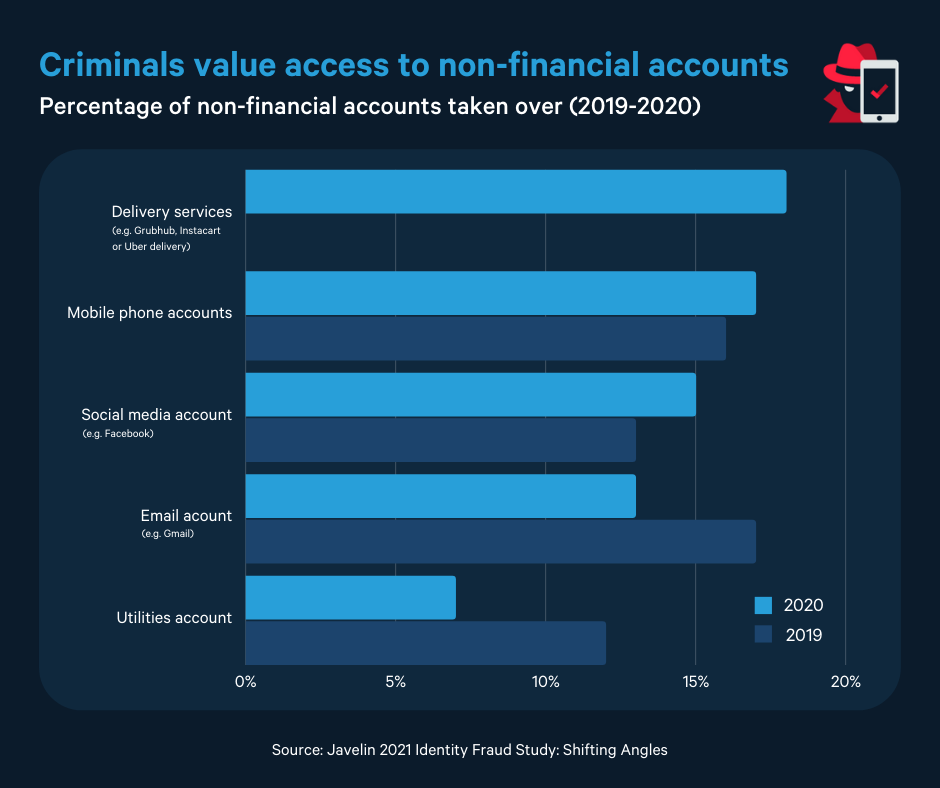 The marketplace and gig economy has become a critical connector in enabling transactions between businesses and consumers during the pandemic. However, fraudulent activity is also growing alongside these consumer trends. It is important to know the answers to questions such as, "what is check fraud, and how can fraudsters take over my accounts online?" In this article, we'll cover recent fraud trends in the marketplace and gig economy, and how businesses can protect consumers and their businesses from fraud.
The rise of marketplace and gig economy fraud
In the midst of the pandemic, the marketplace and gig economy has experienced fast-tracked growth. The large volume of transactions and users onboarded means that companies often have to deprioritized fraud management in favor of an efficient user experience. Many companies have felt blindsided by the surge in fraud during the pandemic. FICO reports that in July 2020, the monthly frequency of delivery increased to 4.85, compared to 3.79 times before COVID-19.
While there has been a rise in fraud related to digital wallets and peer-to-peer payment services, non-financial accounts have been more susceptible to account takeovers, particularly in delivery services. Fraudsters accessing stolen credentials for the purposes of accessing delivery service accounts is larger than ever before. Gig economy apps and delivery services make up 18% of accounts taken over by criminals in 2020. The ability to access payment and credit card information via social media platforms and mobile devices is incredibly valuable to criminals and fraudsters who profit from selling account access.
Fraudulent use of an account can range from making unauthorized purchases to cashing in accumulated loyalty points. For consumers, this can also take place with fake marketplace sellers, such as Facebook marketplace scams. Fraud even exists in false claims of delivery (or lack thereof) through delivery service apps.
Taking over a trusted account also allows criminals to inherit the trust and privilege associated with a previously legitimate account, making the criminal activity harder to notice. The growing adoption of marketplace apps and gig economy services has allowed criminals to thrive, particularly during the pandemic.
Impact of fraud in the marketplace and gig economy
Online marketplaces can analyze behavioral patterns and use technology to identify the differences between legitimate users and criminal activity. However, many fraudsters are high-tech and have the resources and technology that enable them to play these algorithms.
Not only does fraudulent activity affect consumers, it also directly impacts the revenue of gig workers who are often already in vulnerable positions as contractors. Businesses can no longer rely solely on less reliable methods of account verification, such as passwords and security questions. Additional layers of security need to be added in order to keep all parties safe from attack.
One big hurdle for businesses adopting additional identity verification technology is the risk of adding friction during the user onboarding experience. It's a valid concern for many organizations. However, it's becoming increasingly clear that users are willing to compromise to a certain extent on the seamlessness of their experience in exchange for a more secure transactional experience.
2021 fraud trends indicate that the tolerance for fraudulent experiences and poor resolution management has gone down. In 2020, 38% of users who were victims of fraud closed their accounts as a result of poor resolution experience. The onus is on businesses to find reliable solutions to manage fraud and criminal activity, consumers are no longer willing to carry the burden of fraudulent activity.
How identity verification can reduce marketplace fraud
Airbnb, Uber Eats, HyreCar, InstaCart, Poshmark, and countless other companies now require identity verification during the onboarding process. With an increase in criminals targeting the marketplace and gig economy, identity verification becomes a more valuable solution for managing the risks of potential fraud. Biometric identity verification allows businesses to verify the user at the point of onboarding with more than just an email address. Identity verification through biometric technology allows businesses to bridge the gap between a person's identity and fraudulent activity, effectively reducing instances of fraud and building consumer trust.
While criminals continue to enhance their technology, biometric identity verification continues to be a strong tool to mitigate fraudulent account activity and help combat fraud in the marketplace and gig economy. In particular, Mitek's Mobile Verify Solution provides superior image capture, efficient UX, and omni-channel services such as auto, agent, video, data, face, and document ID confirmation at a 99% match rate.
Fraud management for businesses in the online marketplace and gig economy
As online market services and gig economy apps become ingrained in the lives of consumers, businesses need to be aware of the growing risks of fraud within their services. Fraud management should be a priority, regardless of growth and other changes in the business. Adopting strong identity verification solutions, including Mitek Mobile Verify Solution, is one of the best ways to help protect businesses and the private information of users. Understanding how fraudsters operate and adopting fraud prevention strategies will enable you to move the fraud prevention needle in the right direction.