Mobile
Deposit®
Fast, convenient check deposit
Mobile Deposit is the market-leading mobile remote deposit capture (mRDC) solution for retail financial institutions, brokerages and prepaid card providers. Our patented, award-winning technology has been licensed by more than 6,400 financial institutions and is loved by more than 80 million consumers.
Trusted By 99 of the top 100 US Banks
4 billion mobile deposits
totaling $3 trillion in cumulative check value
Mobile deposit makes
remote banking quick and easy
Mitek's Mobile Deposit® offers convenient check deposit solutions for consumers, by allowing them to simply take a photo of a check with their device. Fueled by proprietary technology, we've combined our MiSnap™ capture experience with breakthrough image analysis to deliver a quick and simple user experience.
Remote check deposit technology for 
usability, scalability and risk mitigation
An intuitive user experience for consumers. Hosted and on-premise deployment options to scale with the largest financial institutions. Advanced image processing and analytics provide high confidence rates, and assist in risk mitigation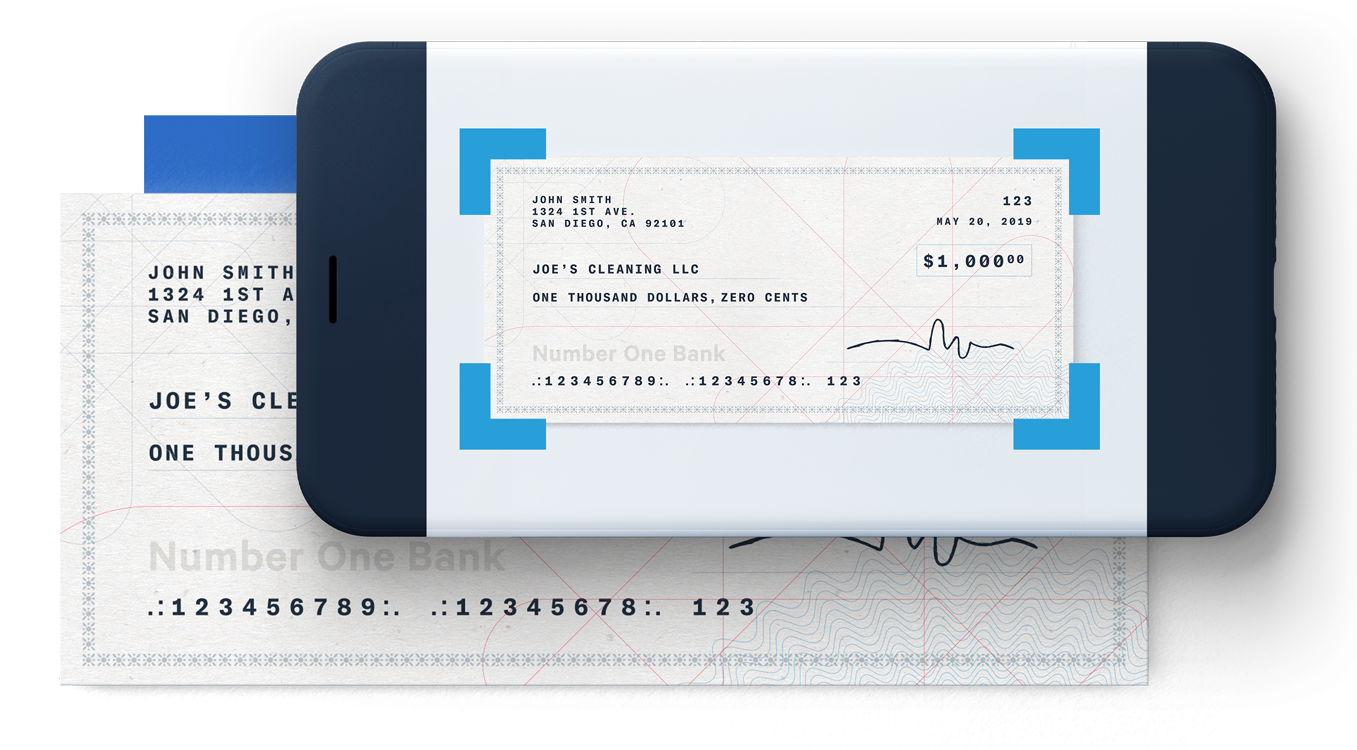 Build your Mobile Deposit® app on Mitek's strong foundation
Image analytics meet Check 21 industry standards
Automatically correct warped, distored, and poorly lit images
Specialized OCR software for highly accurate MICR validation
API for easy integration into mobile banking apps as well as core systems
State-of-the-art encryption
Mobile Deposit® history review for deposits and processed images
International support: available and supported in many countries around the globe.
Available for iOS and Android
Hosted and on-premise deployment options
Risk mitigation
Endorsement detection: the ability to detect the presence of an endorsement on the back of a check
Restrictive endorsement: detects the presence of a desired phrase in the endorsement, such as: "For deposit only at [XYZ] bank" to limit duplicate deposits
CAR/LAR matching: ensures the numerical and the written amounts match
Front and back matching: this feature leverages Harland Clarke PhotoSafe checks
Immediate MICR validation
Blank LAR field detection
Analytics
Business intelligence dashboard for performance analytics and tuning:
Understand what types of mobile devices are in use across the user base
Learn how all iOS and Android devices are performing
See imaging quality analytics, system performance, and other key metrics
Exceptional user experience
Mitek MiSnap™, our advanced auto capture experience, makes check capture effortless. The consumer simply holds their mobile device over the check and a usable image is captured automatically. Easy image capture means first time users are successful generating more usage and better reviews of your app. For the bank, this means fewer images are flagged for review.
The lure of ROI from digital-channel migration to mobile payments readiness is raising the bar among top retail financial institutions in turn causing some to rise and others to fall in this year's customer experience rankings for 20 top retail banks and credit unions.
Over 25% of small businesses are considering changing banks, while fewer than 15% agreed that their bank offered their business personalized services.
More effectively serve small business customers by enabling a better digital banking experience.
Mitek offers mobile image capture to end user organizations as a software as a service solution. Organizations like the Pan-Mass Challenge (PMC), which puts on a two-day bike-a-thon each August in Massachusetts.
Experience Mobile Deposit®