Marketplace + Sharing
Create trust

 

by verifying a user's identity in seconds

Safe, intuitive identity verification creates a trustworthy digital platform so that users can transact with confidence.
Scale depends
on digital trust
Fast
Decrease drop-off rates and time to transact, streamlining the onboarding process and offering your users the expediency they value
Accurate
Reduce false positives with deep authentication checks and prevent account takeover, fake accounts and other criminal behaviors
Automated
Minimize escalation to agent review with deep machine learning checks 
Secure
Enhance your users' experience by becoming a platform they can trust 
Enhance
trust and safety

in your community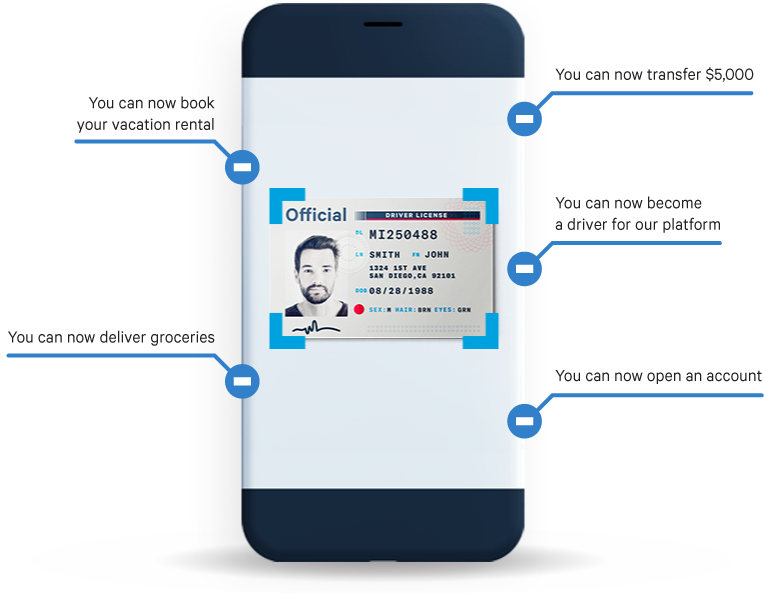 Be the platform users choose –
and stick with
Stand out with our
AI-powered

 digital identity verification

Create trust within your community, start building strong, loyal relationships with your customers by using digital identity verification.
Hear the latest trends in the sharing economy from our 
identity innovators
"Identity is the foundation of trust."
Filip Verley
Product Manager at Airbnb
Stop fraud.
Increase speed.