Marketplace + Sharing
Create trust

 

by verifying a user's identity in seconds

Facilitate trust between users engaged on your platform with confidence while building a high level of safe-to-use assurance. 
Scale depends
on
 digital trust
Enable customers to quickly transact
Move your users through onboarding quicker and enable them to start transacting right away
Expand the number of users you can safely onboard 
Capture more customers life time value by quickly verifying users when other trust signals aren't enough by capturing their identity document to prove it's really them
Create trust by bridging the digital and physical worlds
Stop fraud and create trust on your platform by confirming users are who they say they are without face-to-face interactions 
Layer additional security while improving customer experience 
Create a seamless customer experience by auto-filling applications while analyzing extracted data for background, fraud and security checks 
Make every interaction
smooth regardless of channel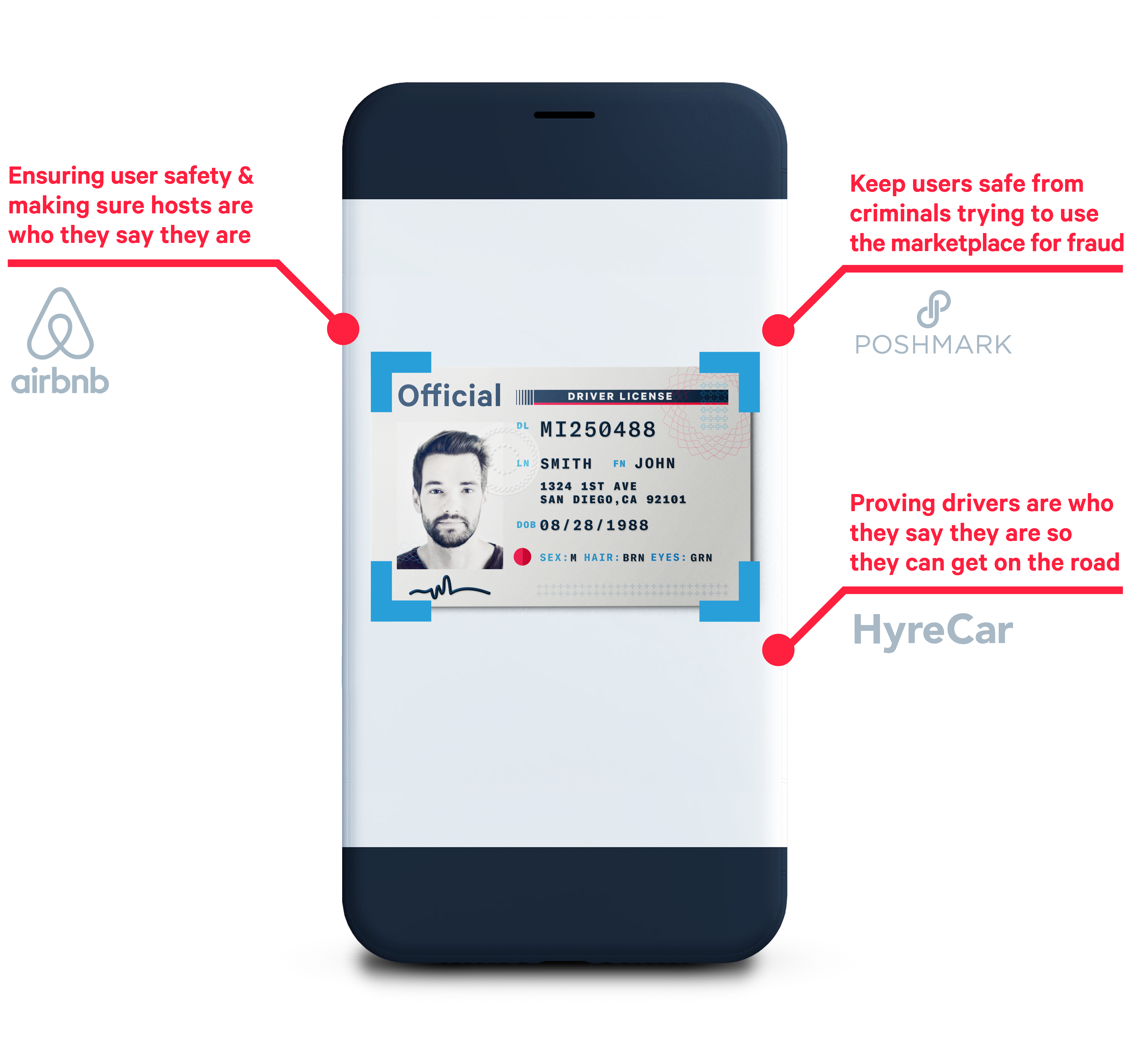 Grow trust with our
AI-powered

 digital ID verification

Our identity verification incorporates machine learning, deep learning and computer vision algorithms, each examining a different aspect of submitted IDs in a few seconds. Face comparison with liveness detection adds more assurance - in less than a second - by determining if the person submitting the ID is the actual owner. With best-in-market accuracy and anti-spoofing test, our face comparison technology has constantly ranked above median in the Face Recognition Vendor Test (FRVT) performed NIST.
Hear the latest trends in the sharing economy from our 
identity innovators
"Identity verification is absolutely essential for giving users the confidence they need to transact with people and organizations they don't know."
meghan behrens
VP of Operations, HyreCar