March 31, 2022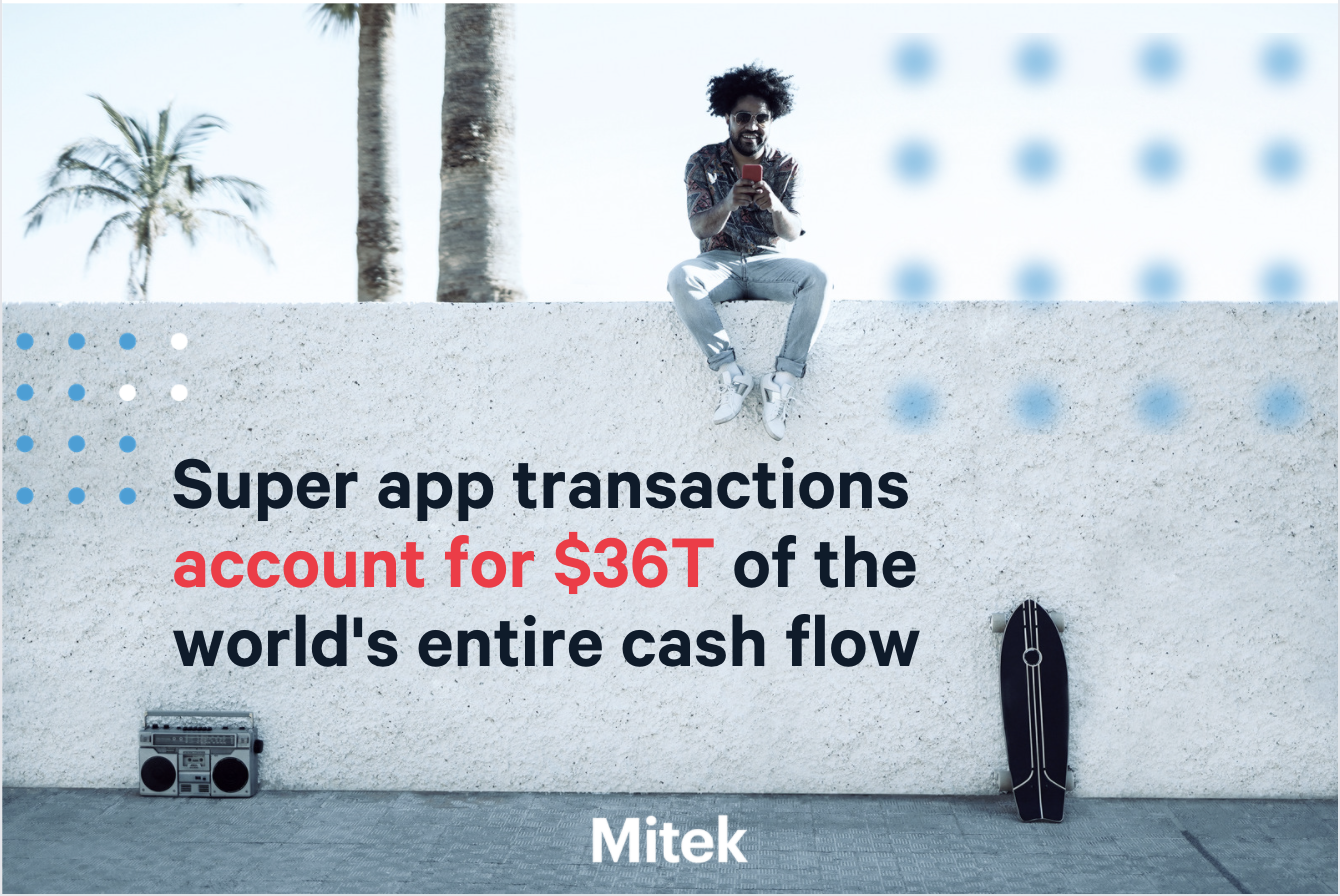 The way we pay for things has drastically changed in recent years. Now a ubiquitous option, Apple Pay and Google Pay are digital wallet services that anyone with a smartphone can access. Pull your phone out, tap on the card machine, and you're done. You don't need to issue cheques or pay by cash anymore either— just send an e-transfer through your bank or apps like PayPal.
In other parts of the world, financial services have already gone a step further in offering more wide ranging capabilities. For example, the majority of people in China's major cities no longer carry cash, or even a credit card. Instead, they use their smartphones. Apps like WeChat and Alipay allow users to manage almost every transaction from within their platform. Everything from online and offline payments, to taking out loans, paying for bills, topping up mobile credits, purchasing investments and insurance, booking rides, flights and hotels, and more. Plus, there are features for online shopping, social media, messaging, deliveries, and maps. It's a simple experience. All users need to do is open one app on their phone. Super apps offer an entire ecosystem of services based on the everyday needs of users
              To learn more about digital identity, read Mitek's white paper, Future of Identity 2.0: Digital identity in a new world - the future came faster
What is a super app?
A super app is an all-encompassing online platform that provides a broad set of services to its users. Usually starting out as a single-purpose application, super apps eventually expand to include other lifestyle or financial-based services. For example, super app Kakao Talk from South Korea began as a messaging app but now offers gaming, transportation, and banking features. Aside from the more well-known apps like WeChat and Alipay in China, there is also Grab and Gojek in Southeast Asia, Paytm in India, M-Pesa in Africa, and Careem in the Middle-East.
What is their main appeal to users? Overall, they aim to create a frictionless customer experience. A survey revealed that 87% of consumers think brands should put more effort into providing seamless customer experiences. The average person already has 150 online accounts requiring passwords, and 80 apps on their smartphone despite only using nine on a regular basis. Super apps provide a means to consolidate all the features and services users need into one place versus having to download different apps for every transaction, or create a new online account.
For merchants and third-parties, super apps allow them to save time and money on developing their own infrastructure for customer acquisition. Instead, they can benefit from the super app's customer insights, distribution and scale. As businesses and their customers continue to adopt super apps, the potential for growth is massive. In just the past decade, super app transactions have grown to account for 36 trillion dollars of the world's entire cash flow, with 88% of those transactions originating in Chinese super apps.
When will super apps pick up momentum in the West?
There are a few super app 'prototypes' in existence already in the North American market. Uber is an example of an app that has branched out from ride-sharing to delivering food and groceries. Spotify can also be considered a super app in the audio realm with its extensive library of music and podcasts. However, these types of consumer apps are not yet as feature-rich as the super app giants in Asia and other international markets.
The financial sector has a bit more competition. Right now, Facebook, Walmart and PayPal are racing to create financial super apps that will address a wide range of financial needs. Traditional banks are also looking to follow suit as they recognize the role exceptional mobile app experiences play in attracting new customers, retaining current customers, and differentiating them from big tech companies and bank alternatives. As it stands, the closest form of a financial super app in the United States is the digital wallet.
Can digital wallets turn 'super'?
The COVID-19 pandemic has accelerated the growth of the digital wallet and digital payment sectors. There were 2.8 billion mobile wallet users by the end of 2020. That number is expected to jump to 4.8 billion in the next five years. Not only do people increasingly use their phones to pay for products and services, they also use it to store vaccination records, boarding passes, and tickets.
According to a report by CB Insights, digital wallets will need to fast track the development of a super app framework to stay ahead of competition. This includes AI-based financial assistants, personal IDs and record-keeping, and wearable devices. Trends show that consumers are not only comfortable with this new payment method, but also expect more out of their digital wallet apps, and by extension, any other financial service app they sign up for.
The role of digital identity in super apps
The future is bright for those looking to make the next super app. There is already high consumer demand and excitement around it. But for digital wallets and financial apps to earn super app status, it requires a fundamental change in the way they approach digital identity. After all, as digital finance commentator David Birch puts it, "Wallets are really about identification, authentication, and authorization."
In a digital wallet, each credential is issued and stored independently. This means they don't share data across multiple apps. In a super app, an identity is shared across an entire ecosystem of services. While that makes it more convenient, there are serious implications for user data privacy.
Many experts have said the same thing about the development of a super app in the North American market. It will take more than just building in as many features as one can. Because of its all-in-one nature, super apps collect massive amounts of consumer data day-in and day-out. Everything from innocuous information like which restaurant dishes you order the most to your most sensitive banking credentials. With a digital footprint as detailed as this, the stakes are even higher when it comes to protecting user data from cybercriminals ready to exploit an app's vulnerabilities. It is clear that data privacy and security is something that future-forward companies will need to nail down before anything else.
Meeting customer expectations around data privacy
"Imagine being able to use a single identity to make a payment in your bank, access your health records or claim a loyalty reward in a store. Further, imagine being able to do so securely and with full ownership and control of your private data."

       -  JP Morgan, "Payments are Eating the World"
When asked about the barriers super apps face that prevent them from gaining market dominance, nearly half of the executives in a survey by TransUnion cited security, privacy, or fraud. Regulatory limitations on data sharing with third parties was also mentioned as another major barrier. Putting security and compliance at the center of development will spell the difference between apps succeeding in the long-term and those that fall behind their competitors, not to mention potentially losing customer trust or brand equity.
For super apps to work and gain popularity, there must be a combination of trust, convenience, and security. A super app strategy requires incorporating digital identity solutions that effectively protect against risk and fraud without hampering customer experience.
With the right technology, finding the best balance is possible. Learn how Mitek's identity verification solutions can help businesses create a secure yet seamless digital journal as they create the next super app.