ID verification for banking in the digital age 
Frictionless onboarding and KYC compliance
 with
digital identity verification
Offer your customers an easy, user-friendly digital onboarding experience with Mitek's identity verification
Intuitive identity verification, trusted by global brands, including major high street banks
Fast & frictionless
Streamline your onboarding and identity verification process and offer your users the convenience they demand
Compliant & cost-effective 
Help meet your identity verification needs for KYC compliance quickly, easily and efficiently with a fully digital process
Trusted & proven
Publicly traded on the NASDAQ, trusted by fintechs, high street banks and major financial institutions worldwide, Mitek has verified millions of customers on our ISO 27001 and SOC 2 certified platform.
New Customers. Compliance. 

Confidence delivered.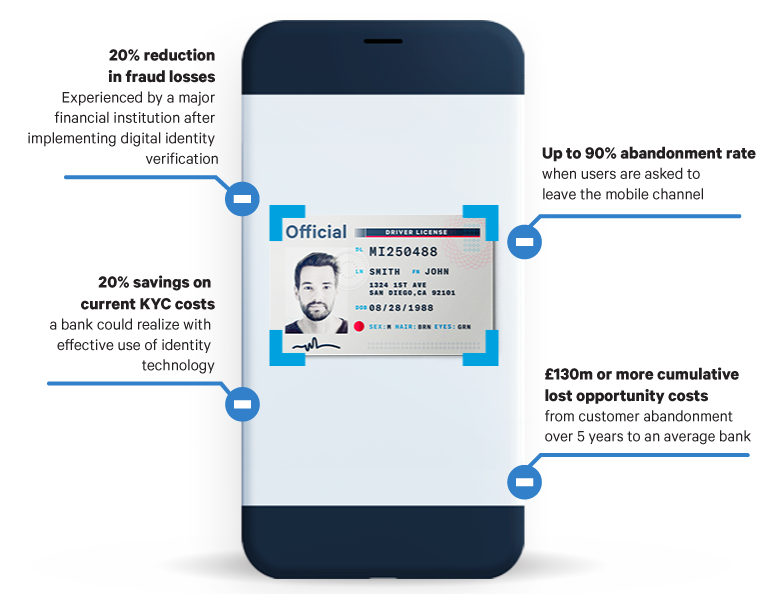 Acquire the next digital generation of customers, while meeting the latest regulations
Market-leading, 
AI-enabled

,

digital identity verification

Lay the foundation for ongoing compliance and seamless digital relationships with your customers through identity verification.

"Mitek is providing us the unique balance between technology and humans verifying our customers' identities".
JOEL MEYER 
Chapter Lead Client Processes at Rabobank Digital Transformation Office

"In Mitek, we found a partner whose technology enables our customers to sign up to the service quickly, on the go, and without unnecessary bureaucracy."
Daljit Singh
Chief Design Officer at ANNA Money
Frictionless. Fast.
Compliant.