December 20, 2022
Fighting identity fraud includes providing solutions that help outsmart and chase away all kinds of scammers and criminals.  Their tactics are constantly changing and our job never stops.  Apparently fraudsters and crooks can't even be trusted during the most wonderful time of the year!  
In every great holiday movie there is always some sort of villain or fraudster that just can't get behind all the holiday cheer. Usually these trouble makers have a change of heart and catch the holiday spirit by the end of the flick, but their antics sure do make the stories better!

The Grinch - 2000
Check out our Top 10 holiday bad actors! Did we miss any?
10. Old Man Potter (It's a Wonderful Life)
One of the most mean-spirited and grouchiest villains on the list, Old Man Potter terrorizes beloved George Bailey, until things take a turn and the wonderfulness of Christmas shines through!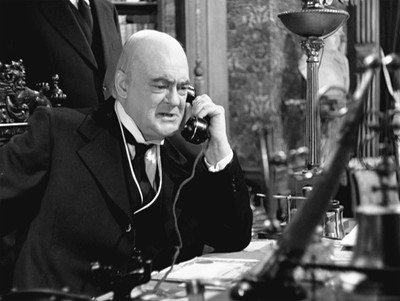 It's a Wonderful Life - 1947
9. Gremlins (Gremlins)
Faces only a mother could love and no time for Holiday Joy. This version of the terrifying Gremlins even sings Christmas carols, but of course they still ruin everything else on the Christmas list!
Gremlins - 1984
8. Santa (Bad Santa)
Possibly the worst mall Santa of all time, this crooked and fraud-soaked St. Nick takes being bad at your job to a whole new level. Let's just say that Bad Santa's corrupt moral compass does not point towards the North Star.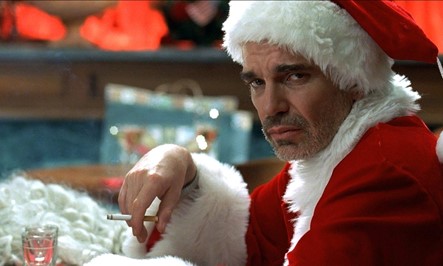 Bad Santa - 2003
7. The Angry Elf (Elf)
The angry elf might be small in stature and not exactly one of Santa's little helpers, but he sure does make the holiday season a lot more eventful after Buddy delivers the classic line, "Does Santa know you left the workshop?"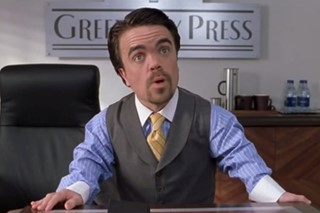 Elf - 2003
6. Mr. Oogie Boogie (The Nightmare Before Christmas)
A crossover with Halloween and Christmas seems strange, but Mr. Oogie Boogie makes sure to horrify both sides of the holiday season with his vile and bizarre holiday habits.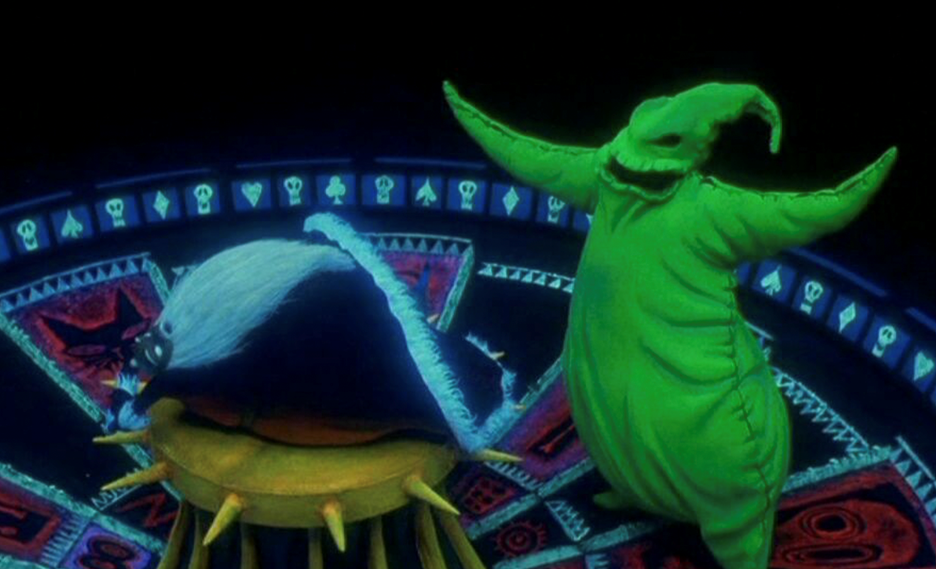 The Nightmare Before Christmas - 1993
5. Ebenezer Scrooge (A Christmas Carol)
Bah Humbug! The name Ebenezer Scrooge is synonymous with classic Christmas bad guys. It seems this curmudgeon delights in dismissing holiday cheer, shunning family, and not showing an ounce of empathy.  He finally starts to catch the Christmas spirit after he's visited by the ghosts of Christmas Past, Present and Future.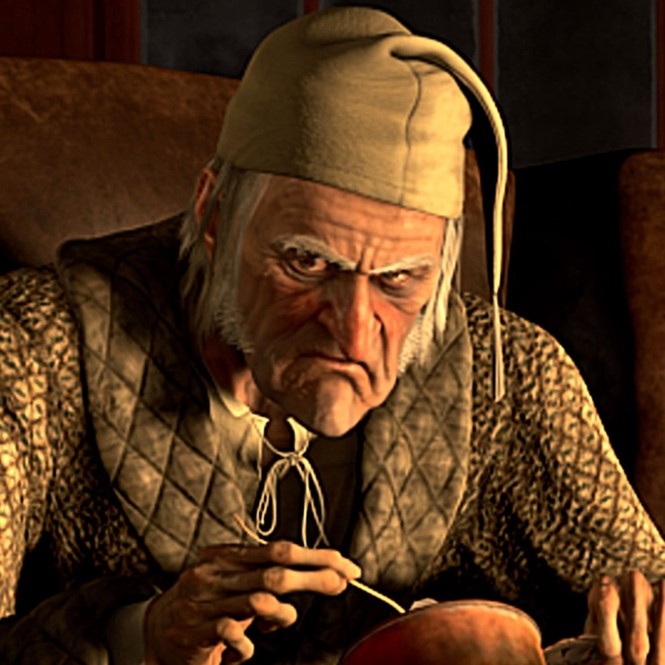 A Christmas Carol - 2009
4. Bumble (Rudolph the Red Nosed Reindeer)
'All of the other reindeer, used to laugh and call him names!' Rudolph got the best of his reindeer running mates, but the real villain in Rudolph the Red Nosed Reindeer was Bumble, the goofy Abominable Snowman! Not quite as terrifying as an adult, the sketchy yeti plays the role of the bad guy in this classic Christmas movie.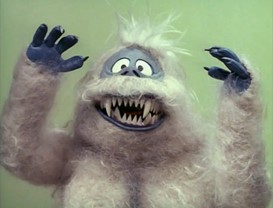 Rudolph the Red Nosed Reindeer - 1964
3. Marv and Harry (Home Alone)
Home Alone is one of the best Christmas movies of all time and the bumbling burglars, Marv and Harry, play a major part in all the Holiday mischief. The Christmas criminals even make a return, still corrupt, in Home Alone 2: Lost in New York.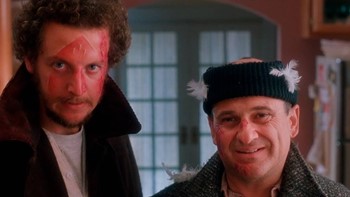 Home Alone - 1990
2. The Leg Lamp (A Christmas Story)
The Festival of Lights took a turn with the scandalous, laced leg lamp that almost ruined Christmas for Ralphie and the Parker family. Luckily there are some feel-good, hilarious moments and dreams of a Red Ryder air rifle that make this an epic holiday classic.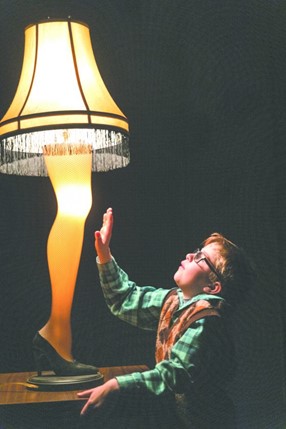 A Christmas Story - 1983
1. The Grinch (How the Grinch Stole Christmas)
The Grinch is the ultimate holiday villain, sporting a heart that is two sizes too small, a sly disguise, and the know-how to rob Whoville blind in one night. Thankfully this crafty Christmas criminal softens up by the end after seeing the hope and happiness of Cindy Lou and her crew of Who's.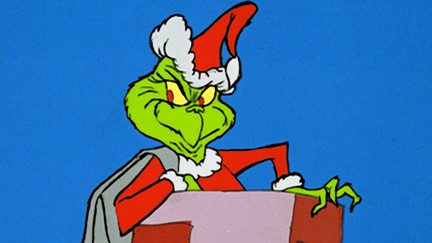 How the Grinch Stole Christmas - 1966
Bonus: Old Man Marley (Home Alone)
Old Man Marley was Kevin's frightening-from-a-far, shovel wielding neighbor in the original Home Alone.  According to another fringe villain, Kevin's older brother Buzz,  Marley was "the South Bend Shovel Slayer", and was said to have murdered his whole family and the entire block back in 1958. Kevin later meets the surprisingly kind and thoughtful OMM at church and is eventually rescued by Marley when he hits Harry and Marv with his trademark snow shovel.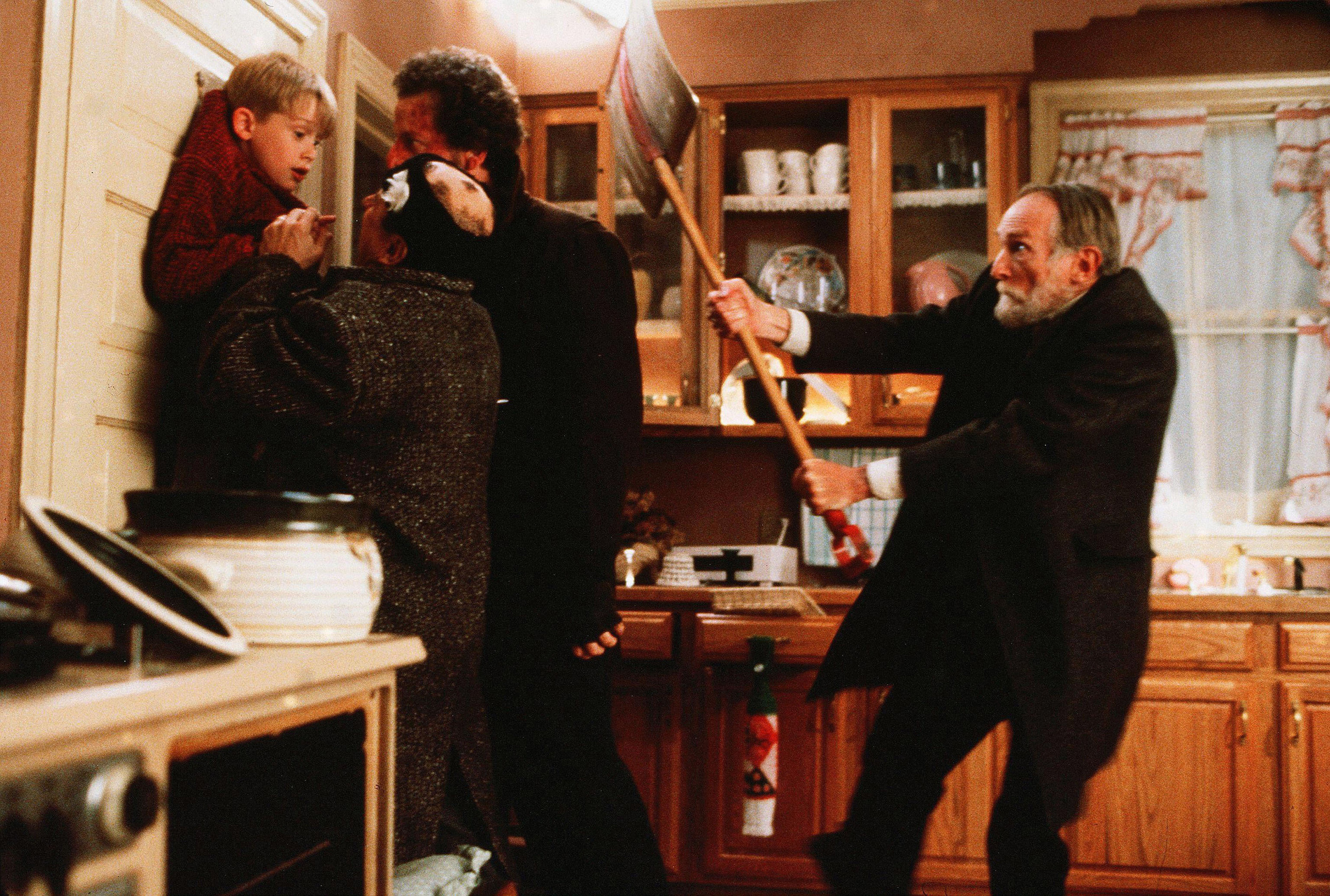 Home Alone - 1990
Guess that goes to show you that you can't always judge a book by it's cover, and sometimes we need to dig-in a little deeper and verify who people really are.

However you celebrate, remember that fraudsters and criminals don't take time off during the holidays - - and in fact ramp-up their fraud and scam tactics around this time of year.  So if your internal sleigh bells ring the alarm, take action, and stay safe & ever vigilant.  Just like Santa, "just because you can't see something, doesn't mean it doesn't exist." Happy holidays! 
                                                                Holiday fun is great, but if you're ready to take the next step to fight real fraudsters, click here