2022 Mobile Deposit Benchmark Report
Now in its sixth year, the 2022 Mobile Deposit Benchmark Report conducted by Cornerstone Advisors with contributions from CI&T, details the customer experience rankings for the top retail banks and credit unions in the United States. 
The report is designed to pinpoint competitive best practices and gaps as the foundation for product roadmap updates that can best deliver measurable improvement in channel migration, customer satisfaction and end-to-end mobile deposit readiness.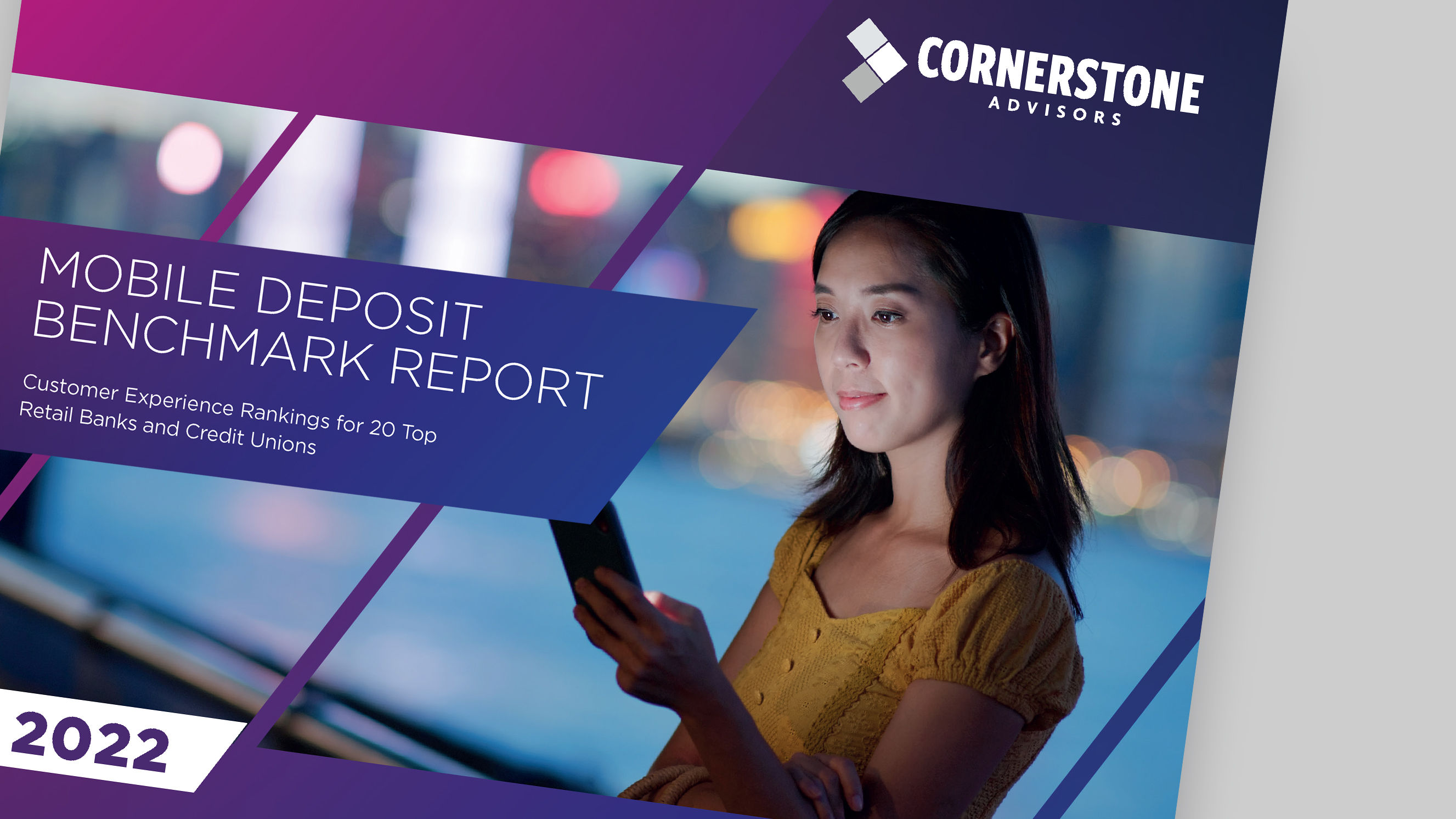 Mobile deposit adoption continues to rise
KEY FINDINGS FROM CONSUMER RESEARCH
Learn where the top 20 US banks rank -- and why
This report focuses on the customer experience for 20 large U.S. retail multi-channel FIs. All phases of this research project—which includes criteria selection, scoring methodology design, data collection and analysis, and reporting—were conducted independently, without influence from this report's sponsor.