Identity is the catalyst for digital engagement
A trusted identity is the foundation for enduring customer relationships. Document-centric identity verification solutions, combined with biometrics, can help financial services firms establish a foundation of trust with new customers – and protect trust over time.
In this infographic we highlight what is changing in the identity landscape, detail best practices for the digital customer lifecycle and offer some insightful actionable ideas for you to implement immediately.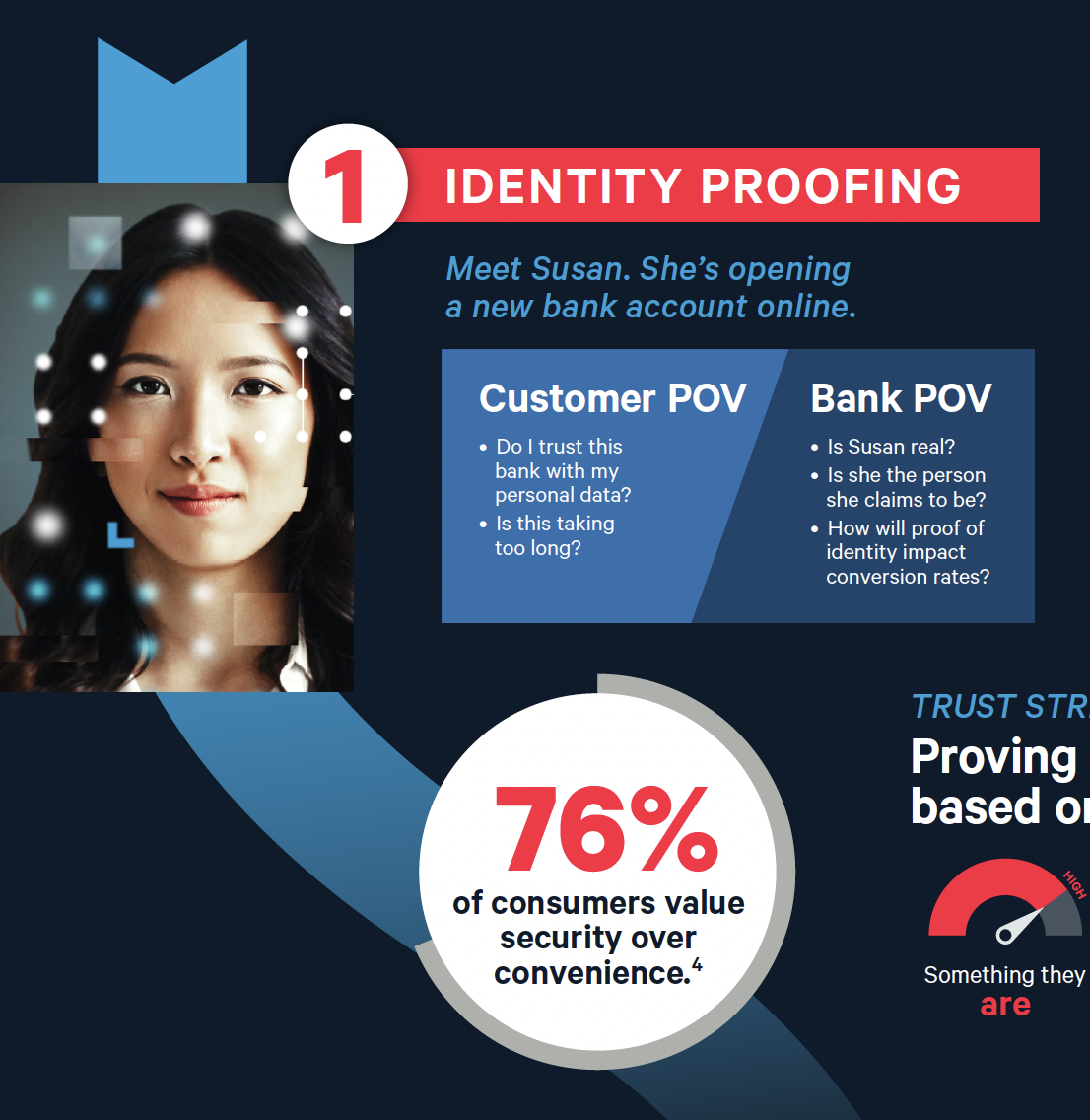 Protect trust

throughout
the customer lifecycle