April 14, 2023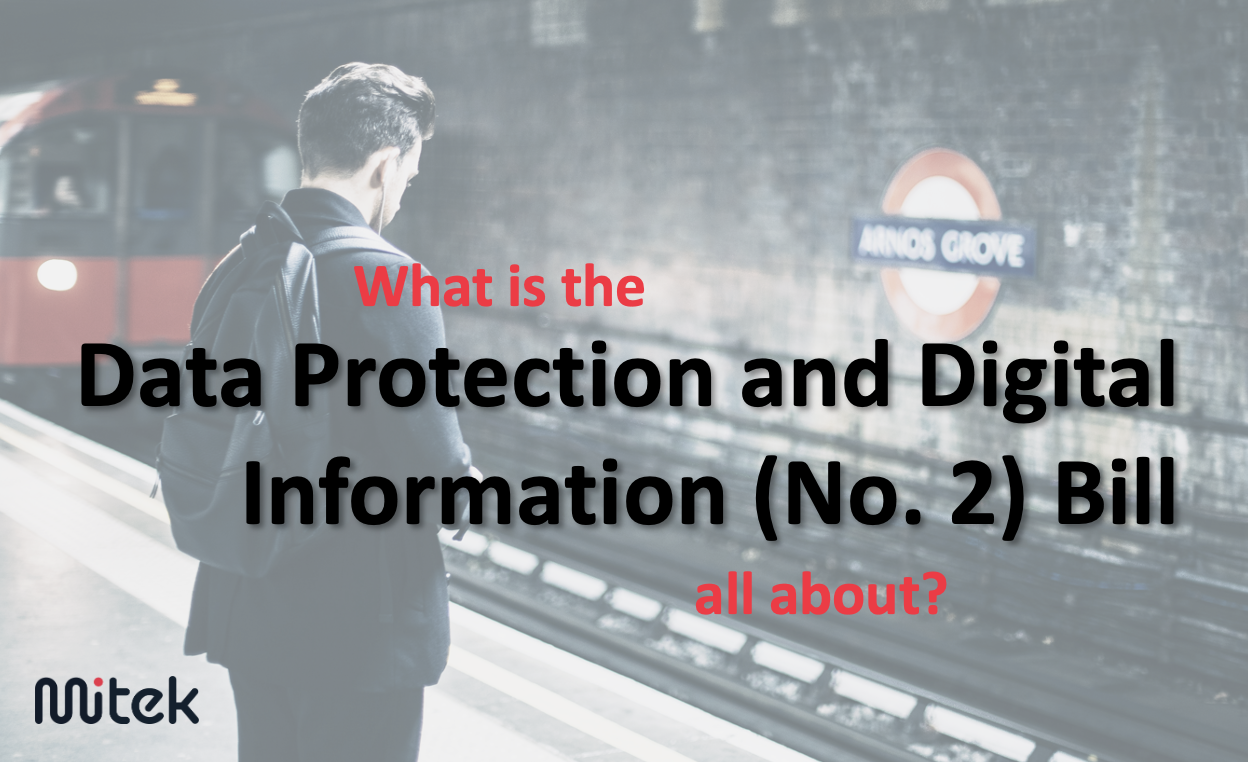 The UK Secretary of State for Science, Innovation and Technology, Michelle Donelan, has set out plans to reform the UK's data protection laws and push forward with the introduction of a digital identity verification framework.  
The Data Protection and Digital Information (No. 2) Bill has been labelled an attempt to move the UK away from the "one-size-fits-all" approach of the European Union's General Data Protection Regulation (GDPR), governing how British users' information can be processed online.
But Part 2 of the Bill is concerned with securing the reliability of digital verification services in order to make them as trusted and as secure as physical documents, and enable businesses to make use of identity verification technology with confidence and peace of mind.
UK provision of digital identity services
Digital identity is at the heart of the UK government's Digital Strategy which lays out its vision for harnessing digital transformation and building a more inclusive, competitive and innovative digital economy.
In a press release issued by the Department for Science, Innovation and Technology (DSIT), it states this piece of legislation will:
"Establish a framework for the use of trusted and secure digital verification services, which allow people to prove their identity digitally if they choose to do so. The measures will allow customers to create certified digital identities that make it easier and quicker for people to prove things about themselves."
At Mitek, we know there are many advantages to the adoption of technology for the digital ID verification process, including greater consistency and accuracy in identity verification checks, greater security, reduction in fraud risk and, for those undertaking screening, a quicker and more convenient way of proving their identity or attributes such as their age.
The Data Protection and Digital Information Bill was first introduced last Summer and paused in September so that ministers could engage in a co-design process with business leaders and data experts. The digital identity measures in the revised data Bill, however, are unchanged from last year. They:
Require the Secretary of State to publish a trust framework of rules and establish a register of certified digital verification service providers, so that users can have the confidence that organisations have been independently assessed as compliant with the rules;
Enable the Secretary of State to exercise governance functions in relation to the register. These functions will likely be undertaken by the Office for Digital Identities and Attributes, integrated within the Department for Science, Innovation and Technology, and;
Enable public authorities to disclose information to registered organisations providing trust-marked services for the purposes of identity or eligibility verification.
Find out more about our digital identity verification solutions 
At the forefront of digital identity transformation
In April 2022, the UK took a significant step towards the widespread adoption of digital identities, when employers and landlords became able to use providers with certified services for pre-employment, rental eligibility and criminal record checks.
Mitek was one of the first providers to be certified under the UK government's Digital Identity Certification Scheme to offer these services. Many employment screening specialist businesses including Mitie, Veremark, Referoo and Vetting.com have now partnered with Mitek to provide digitised Right to Work, Right to Rent and DBS identity screening solutions to their users.
Commenting last year, Gareth Narinesingh, Head of Digital Identity at Mitek, said: "Mitek's certification as an identity service provider means that businesses and consumers can trust what we do and the way we do it. We have worked tirelessly to build world-class identity solutions and being certified in this way is testament to our expertise and product capability."
Further amendments to the legislation are still possible via the usual parliamentary scrutiny process, as the Bill is still in its early stages. As a key stakeholder in the UK's journey to a digital identity framework, however, Mitek has engaged in UK government-led consultation on the best ways to ensure identity verification technology can be employed securely and reliably.
We look forward to remaining at the forefront of the digital ID evolution, building a strong policy approach that works for industry, government and, above all, individuals.   
Check out the new Gartner report: Market Guide for Identity Verification for more on digital identity and fraud prevention: