August 30, 2023
It's hard to imagine what a trillion dollars looks like. But if Elon Musk, the world's richest man, could grow his $192 billion net worth fivefold, he would be just shy of a trillionaire, but still worth about $160 billion more than the sharing economy is projected to reach by 2028.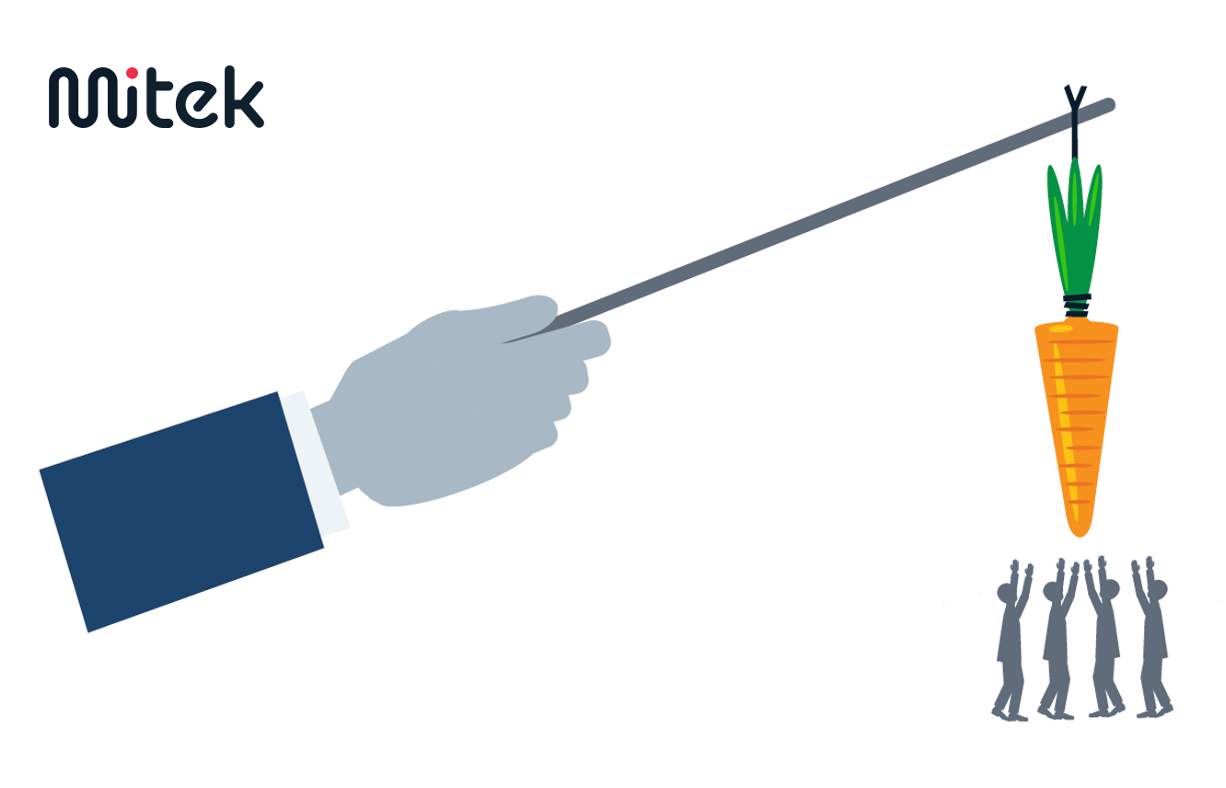 That's right; the global sharing economy, valued at $150 billion in 2022, is expected to expand at a compound annual growth rate (CAGR) of 32.01%, reaching $794 billion five years from now.
The explosive growth of the sharing economy is driven by the fact that today's consumers embrace experiences that start digitally and end in the physical world: grabbing a rideshare, vacationing at a shared rental property, having restaurant meals delivered, and scoring a designer handbag from someone else's closet, to name just a few. And more and more people are jumping in on the opportunity; McKinsey's most recent American Opportunity Survey showed a remarkable 36% of employed respondents—equivalent to 58 million Americans—identify as independent workers, including sharing economy gig workers. It's a notable increase from 2016, when McKinsey sized the US independent workforce at 27% of the employed population.
Building trust with both carrot and stick
The success of all sharing economy transactions hinges on a single element: customer trust. Without it, there is no business. Yet the venues where sharing economy business is conducted, digital marketplaces, lack a way of proving the identity of the parties on either side of the transaction, perpetuating all participants' vulnerability to financial crime and fraud.
A strong identity verification (IDV) solution built on biometric authentication effectively bridges digital and physical worlds. In fierce battles for market share, its capabilities serve as both carrot (incentive) and stick (deterrence), fostering customer trust while preventing crime and fraud. Multimodal biometrics (facial and voice biometric IDV technology, coupled with liveness detection) enable customers to transact with confidence, and protect digital marketplaces from financial and reputational liabilities.
Download the new Marketplace guide on biometric authentication
The carrot: Safe, streamlined onboarding and frictionless re-authentication
If onboarding is slowed by too many steps, a transaction is marred by fraud, or if myriad other potential points of failure occur in a digital marketplace transaction, trust is broken; the customer and their business is gone, often forever, to any number of competitors waiting in the wings.
Biometric authentication can play a critical role in building customer trust through safe, streamlined onboarding and frictionless re-authentication. IDV and authentication solutions built on multimodal biometrics can allow both parties in a transaction to trust that the other is who they say they are when: 
A person arrives at a home to rent it

A driver picks up a passenger for a late-night rideshare 

A helper arrives at a residence to assist with household or personal tasks

Person-to-person commerce occurs in myriad other forms   
 Simply put, an identity verification process at onboarding that includes biometric enrollment can provide much greater convenience and security for all parites across the lifecycle of their use of the marketplace.
The stick: Biometric authentication beats fraud
Account takeover (ATO) is a leading fraud type in marketplaces, with attack volumes increasing 39% year over year in the first half 2022. ATO occurs when the fraudster gains access to the user's account by criminal means—such as stealing login credentials, buying them on the dark web, hacking or other purposeful actions—to take advantage of active or dormant accounts and stored payment information.
Across targets, 42% of ATO victims see unauthorized purchases made using either credit card or any other payment information stored on the site; 43% of consumers said that they would no longer use a site or app if their associated accounts were compromised by an ATO attack, incurring deep reputational collateral damage.
Marketplaces suffer immensely from ATO attacks, particularly as cybercriminals leverage automation via bots, scripts and Generative AI to launch ATO attacks at scale. Recent industry research projects that merchants' cumulative losses to online fraud will exceed $343 billion globally between 2023 and 2027.
MiPass biometric authentication offers strong protection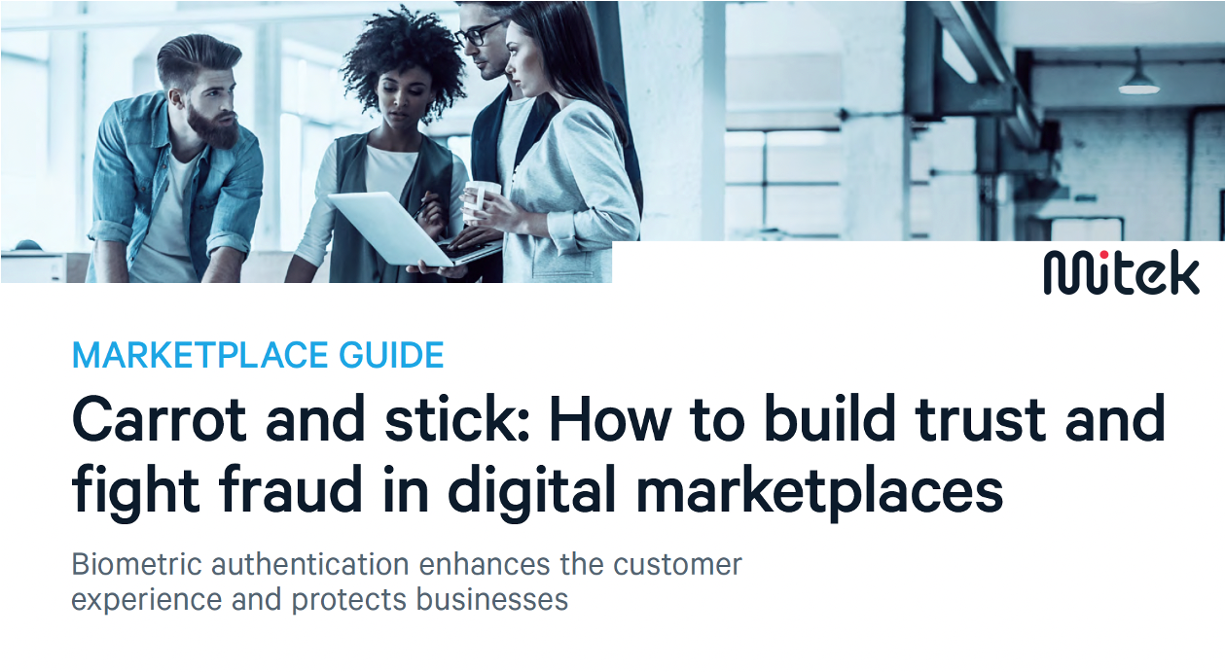 MiPass face, voice and liveness biometric authentication allows marketplaces to protect customers and themselves from identity-based fraud and financial crimes. MiPass from Mitek strengthens trust in users' real-world identities using sophisticated multimodal biometrics that are extremely difficult to falsify. For the first time, unsecure passwords and bothersome one-time passcodes can be replaced with face and voice authentication that can be easily embedded into marketplace platforms and user experiences.
To learn more, get the new Mitek eBook "Carrot and stick: How to build trust and fight fraud in digital marketplaces." It outlines biometric authentication best practices and explains how to build mutual trust throughout the customer lifecycle, starting with frictionless onboarding, by deploying a robust and flexible IDV orchestration platform.