March 26, 2023
Have your brackets busted in the 2023 NCAA Basketball Tournament? If so, you're not alone. An estimated 68 million American adults—that's one-quarter of the US population—are expected to place wagers on March Madness, according to a survey from the American Gaming Association (AGA). They're betting an estimated $15.5 billion on this year's tournament, a staggering five-fold increase over the $3.1 billion in March Madness wagers placed by 45 million Americans in 2022.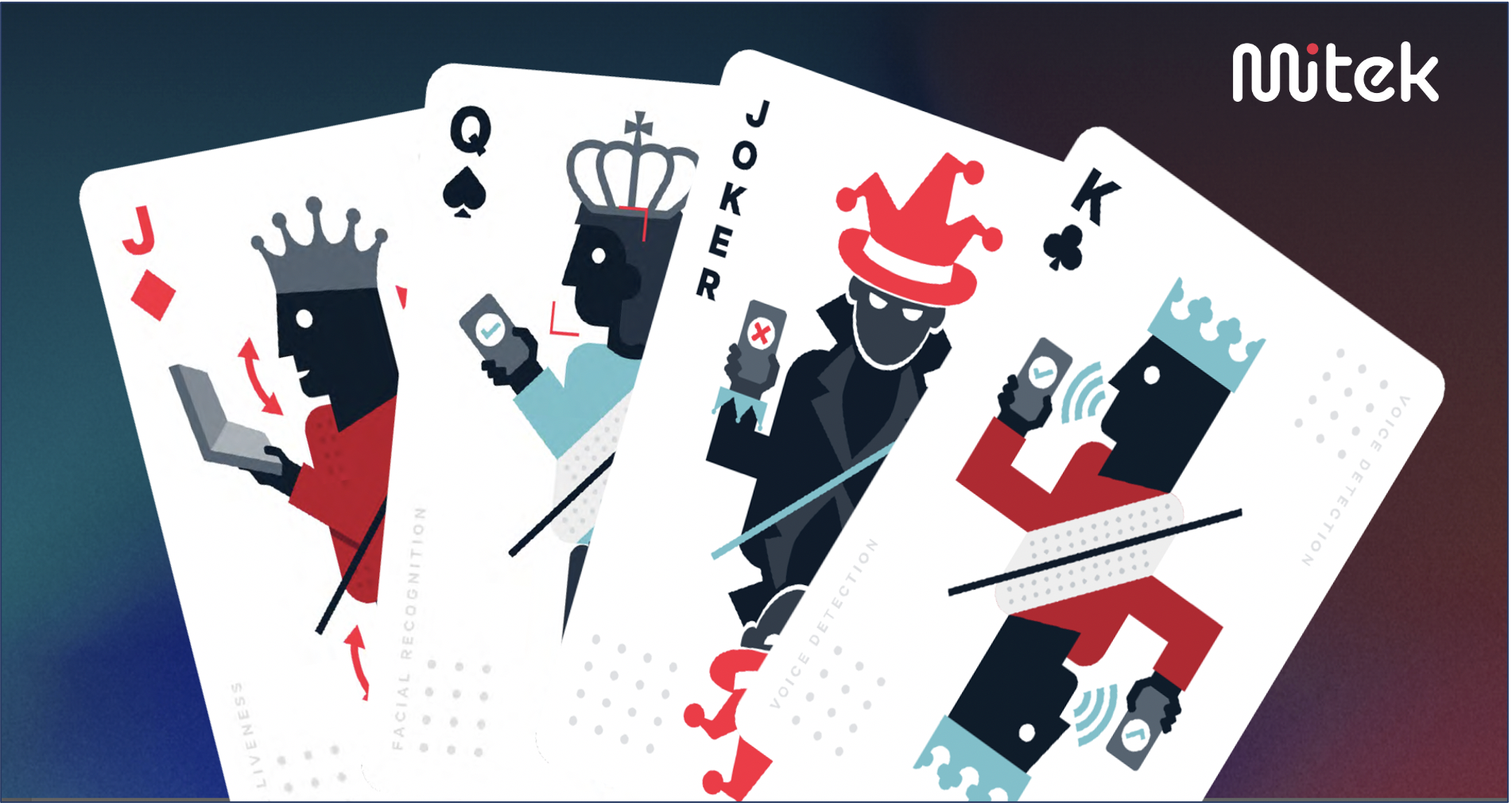 According to the AGA, this year 31 million American adults will place a traditional tournament bet online, at a physical sportsbook or with a bookie, noting, "The growth in March Madness betting is driven by a resurgence of bracket contests as well as Americans taking advantage of the expansion of legal online wagering. Three-fourths of online bettors say this will be their first time betting on March Madness online."
Download the new iGaming eBook "Beating the Odds: How iGaming operators and players both can win with facial and voice authentication"
Regulation spurs worldwide iGaming growth
Although 2023 sporting events such as the Super Bowl and March Madness illustrate the fast growth of online and mobile gambling and betting (iGaming), the United Kingdom (UK) is at the forefront of iGaming adoption. Here, the number of iGaming participants has jumped 32% over the past two years. As it has matured into a regulated industry, the UK presents a template for the US iGaming market.
To ensure regulatory compliance, a strong identity verification (IDV) and age verification solution is a must, preventing fraud, money laundering, chargebacks and other financial crimes. In fact, underage iGaming is not just illegal; it has its own unique set of psychological risks. In the US, the legal age for gambling ranges from 18 to 21 depending on the state. But between 60% and 80% of US high school students report having gambled for money in the past year, according to the National Council on Problem Gambling. The group says the pandemic and easy access to online gambling raised the risks for these young adults, with 4% to 6% of high schoolers considered to be addicted to gambling.
For all of these reasons in the US, UK and around the world, iGaming operators are under extremely high pressure to meet digital identity regulations for verification and anti-money laundering.
Identity verification fights crime and underage betting
As in other financial relationships, identity verification typically occurs at the inception of a player's relationship with an iGaming operator. IDV requirements vary widely worldwide; some jurisdictions allow wagers to be placed without verifying the player's identity. Others require additional ID checks to be run after a player has spent a significant sum, such as €2,000, in a calendar month. Many jurisdictions' regulations open a window for criminal activity at account inception.
To maximally fight fraud and financial crime, best practices point to frequent, fast and frictionless identity verification. An effective IDV platform can protect iGaming operators and players in three critical areas: onboarding, fraud detection and anti-money laundering (AML).
An iGaming win: MiPass from Mitek IDV platform
The MiPass IDV solution allows operators to protect themselves and players from identity-based fraud and financial crimes. MiPass from Mitek strengthens operator trust in players' real-world identities using a sophisticated combination of biometrics that are extremely difficult to falsify: face, liveness detection and voice. For the first time, unsecure passwords and bothersome one-time passcodes can be replaced with facial and voice authentication that can be easily embedded into iGaming platforms and player experiences.
MiPass allows iGaming operators to verify the age and identity of digital players across the lifecycle of their gaming, starting with a frictionless onboarding experience and expedited data checks/KYC, continuing to ongoing AML compliance and fraud prevention. As iGaming growth continues its winning streak, identity verification with facial and voice authentication allows both operators and players to double down on safety, security and compliance. To learn more, get the new iGaming eBook "Beating the Odds: How iGaming operators and players both can win with facial and voice authentication."
Learn more about online gambling and identity verification
Check out the new Gartner report: Market Guide for Identity Verification for more on digital identity and fraud prevention: