July 21, 2022 by Gareth Narinesingh
The identity community has been patiently waiting for a loud signal that citizens, consumers, governments, and businesses around the world are ready to adopt digital identities. The first half of 2022 has shown some very promising signals, which compel us to ask when, not if, digital identity management systems are likely to be adopted. Let's take a look at what signals we're seeing across three key geographies–the UK, US and EU.
The United Kingdom takes action in the adoption of digital identity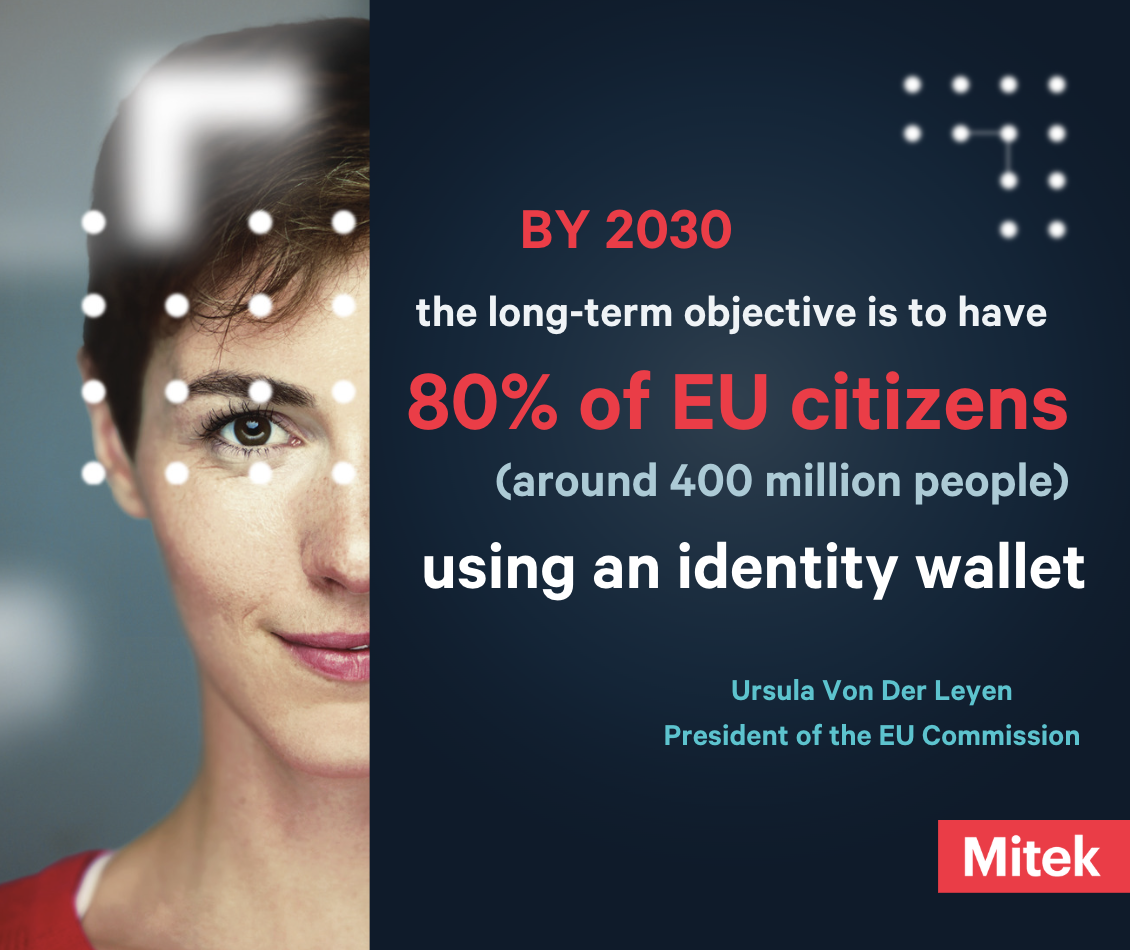 In 2021, the UK launched its digital identity and attributes trust framework (DIATF) which is scheduled to be updated in a 'beta' publication by mid-summer 2022. The DIATF requires identity and attribute service providers to become certified, and operators of private sector identity trust schemes to become licensed. The sole purpose of this is to build trust in digital identity products and services. 
A major step toward creating this desired trust is being pushed by the UK government. They've developed a blueprint for specific ID assurance standards that identity service providers are required to meet. Initial use cases for utilizing these assurance standards are already underway for property rental, employment, and security screening. It includes using a combination of identity proofing techniques, including biometrics, document authentication, data services, and knowledge-based verification.
Several identity trust scheme pilots are also under way, most notably covering UK financial services and property purchasing. These pilots attempt to connect consumers with business services through digital identity wallets. If the pilots are deemed to be successful, the trust schemes will launch nationally in 2023. With such a great reach, public awareness about reusable and portable digital identity will be propelled into the mainstream. 
The United States commits to fighting fraud using digital identity
In the US, the Biden administration is making the identity theft agenda a greater ‌priority, most notably calling it out in the recent State of the Union address. The President promised to deliver an Executive Order to tackle the scale of identity theft in public benefits, whilst at the same time protecting privacy and civil liberties. 
In response to this pledge, an influential group of tech industry bodies published a 13 April letter encouraging the administration to consider the creation of a digital identity framework, including identity attribute validation services. The letter implicitly calls out Mobile driving licenses (mDLs) as being a key tool to help protect Americans and recommends the acceleration of state deployment.
Apple and Google have become increasingly focused on adding identity documents into their digital wallets, as well as identity attributes (like mDLs, student IDs, vaccine cards, car keys, and official government documents). These added layers of cybersecurity, combined with convenience and easy access, will soon become the new norm for iPhone and Android users as they become used to the enhanced experience.
While Apple begins an initial rollout of mDLs within its Apple Wallet, it's already being trialled by the Transportation Security Administration (TSA). They also recently published their Identity Management Roadmap, which discusses digital identity verification solutions as an important future trend. 
Adoption of digital id on a federal scale is going to be an uphill battle and will take time. But delivering large-scale public and private sector initiatives, driven by big tech, could pave the way for many US citizens becoming more comfortable with the idea. 
The European Union paves the way in digital identity 
The EU has signalled the most ambitious effort with plans to deliver a digital identity ecosystem across its 27 member states by updating the existing eIDAS regulation, which centers on an EU digital identity (EUDI) wallet. 
By 2023, each member state will be required to deliver an EUDI and make its acceptance compulsory for businesses and government services. Ursula von der Leyen, President of the EU Commission, states that the long-term objective is to have 80% of EU citizens (around 400 million people) using an identity wallet by 2030. The high-level architecture for how the EUDI wallet will work has been published so the next step is for the technical framework to be drafted and published by Brussels, which is targeted for September 2022.
Who's next to jump on board?
With so many technical, governance, and product development advancements throughout the world in 2022, a global framework and digital identity system needs to emerge, eventually. In the short-term, progress is being made at the national level in several other countries, including Canada, Australia and Estonia.
Identity solutions first require trust to be built with consumers and businesses, so government policy will be a huge factor in the rate of adoption. But there are drivers that go beyond just national governments. There is a definitive push from technology itself for identity solutions with the emergence of Web 3.0 and the Metaverse. This new digital age of new technology driving new technology adoption is an interesting and emerging theme within the 4th industrial revolution.
Sceptics say we are still several years away from digital identity breaking into widespread public adoption despite the identity community saying this year could be the year. Moreover, many citizens will need to overcome the fear that digital identity will be used as a surveillance tool in their everyday lives. The general public in the UK, for example, will unlikely ever accept a government identity scheme that mimics those in other countries. 
However, identity professionals remain optimistic and believe that 2022 has offered more hope and potential for the acceleration of digital identity acceptance than any other year. 
                                                                 Read more about the advantages and disadvantages of reusable identity
About
Gareth Narinesingh
Gareth Narinesingh is Head of Digital Identity at HooYu, a Mitek company.